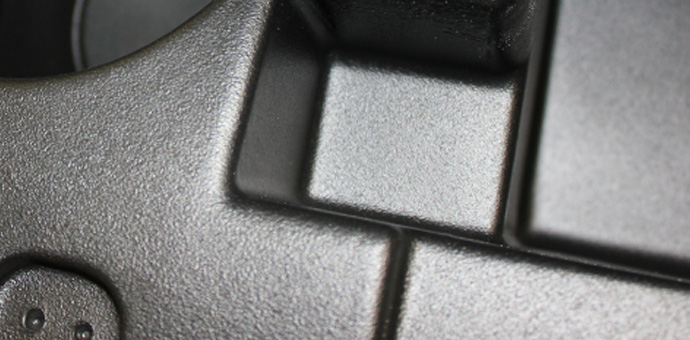 Tecni-Form have the capability, rare in the moulding industry, of assembling multiple plastic and metal parts into one component ready for a customer's production line
Simple or complex hollow components with rotomoulding
Industrial vehicles like tugs, trolleys, gantries, fork-lifts and cranes often lead a pretty hard life. Modern plastics are tough and reliable, and could be the right material in many instances. They are resistant to chemicals and easy to clean, and plastic rotational mouldings frequently offer a stylish and economical design solution because of their low tooling costs.
Rotational mouldings, by their nature, are hollow. They are ideal, therefore, for things like arm rests or fluid tanks. But there is much more to it than that. Tecni-Form can mould shapes like consoles, cowlings and cappings with machined holes, slots and cutouts. Furthermore, parts can be designed with metal inserts like mounting brackets, threads and bushes permanently moulded in.
Tecni-Form have the capability, rare in the moulding industry, of assembling multiple plastic and metal parts into one component ready for a customer's production line. If required, Tecni-Form will project manage the sourcing of the component parts.
A useful feature is their ability to add logos, written or diagrammatic instructions, and warnings into the surface of a moulding. they are sleek, legible and practically everlasting.
Possibilities of Rotational Moulding
With the right combination of metals and plastics, it is possible to make a reliable engineering component with predictable behaviour under load. This could open a whole new way of designing inexpensive but highly durable assemblies for your industrial application. If you have an idea or project in mind you will find the Tecni-Form development department ready and eager to discuss it. Or have a look round this website: you will find it an impressive resource.