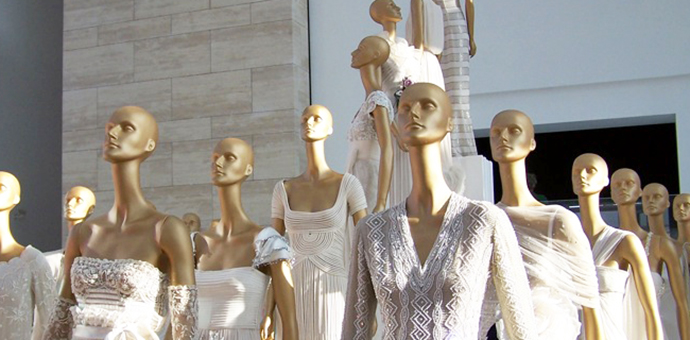 There are a multitude of different shapes and applications
Rotomoulding & Reaction Injection Moulding for Display Systems
Rotationally moulded plastic components are often used for advertising and display purposes: this is an industry that requires eye-catching, durable components to set off the objects and materials on show – and also one where innovative shapes and designs are commonplace. Production runs are often short, suiting rotomoulding & RIM well.
From Point-of-sale to Mannequins
You will find rotomoulding & RIM used to create holders for point-of-sale literature, plastic display stands, advertising novelties and illuminated plastic signs, Pick 'n' Mix stands, and news racks. There are a multitude of different shapes and applications – rotomoulding is even used to manufacture mannequins. The processes are also ideal for poles, pedestals, solid A-boards and other signage.
Create Unique Displays with Rotomoulding & RIM Plastic
Trade shows and exhibitions are another area where moulded products can be invaluable. Mouldings can be part of your display or used to make free give-aways or samples. Again, the process is ideal for manufacturing in comparatively small numbers.
It is also possible to incorporate company logos into any moulded plastic product, ensuring your brand is recognised wherever these products are used.
RIM – Perfect for Prototype Design
Reaction injection moulding can be used to try out prototypes relatively inexpensively. the section describing the full RIM prototyping process may suggest some possibilities to you.