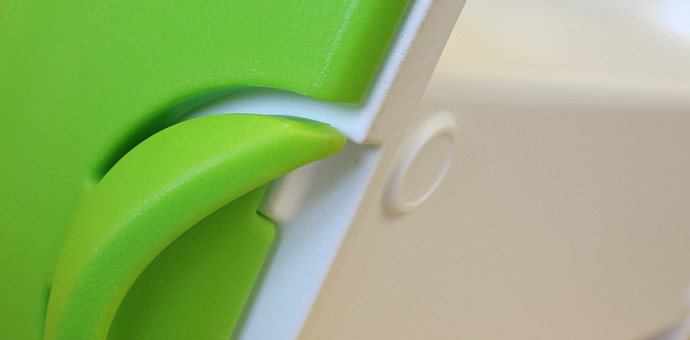 Smaller plastic parts for more complicated medical devices can be rotationally moulded, including surgical equipment, disabled and therapeutic aids and containers for dialysis machines
Creating Plastic Products for the Healthcare and Medical Industries
Rotational moulding has a great deal to offer the medical and healthcare industries. There are many types of medical equipment which require hollow plastic components, and rotational moulding is a safe and reliable method for producing these parts.
Hollow plastic healthcare products such as squeeze bulbs for medical equipment, massage balls, spas and foot baths can all be made using the rotational moulding process.
Large and Small Rotomoulded Plastic Medical Components
Smaller plastic parts for more complicated medical devices can be rotationally moulded, including surgical equipment, disabled and therapeutic aids, and containers for dialysis machines.
Rotational moulding is a great way of testing new ideas and designs for medical products, as it is a cost-effective method of producing small numbers of items. For example, RM has been used in a pilot project to build a plastic housing which converts an ordinary wheelchair into an electronically-controlled wheelchair.
Rotational moulding can be used to create anatomical reproductions, protective equipment for athletes, and cabinets for emergency medical equipment.
Example of our Work
A great example of rotational moulding excellence is this large water purification tank, custom made for a company dedicated to solely pioneering water purification systems. With this rotomoulded tank, large volumes of pure water are produced, stored and distributed for laboratories and hospitals. We manufacture the main tank, a door moulding that houses the operator interface and the base moulding that has the pump. Tecni-Form assembles the moulded parts with bought-in components including hinges and hose connection block. We also fill the base with polystyrene ball for sound dampening.
All our team are highly experienced and are only too happy to discuss new applications. They always enjoy discussing projects: each one is a challenge to their enthusiastic design team. 
Possibilities of Rotational Moulding
The possibilities are as infinite as the imagination. Have a look at their section describing the full rotational moulding process: it may give you some ideas for your area of interest.